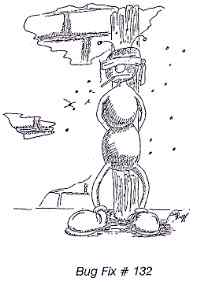 BASIC Techniques and Utilities Book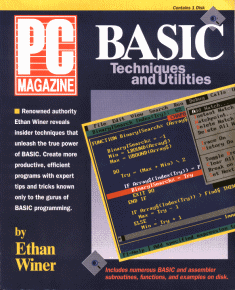 Ethan Winer's best-selling book PC Magazine BASIC Techniques and Utilities is now out of print, but it's available below for downloading. One file is the entire book in PDF format, beautifully re-created in 2019 by Ariella Baston. The second file contains the source files for all of the subroutines, example programs, assembly language sources, and library files that were included on diskette with the original printed edition.
Also available is Ethan's DATABASE.BAS program. This is a "skeleton" for a complete data-entry system, featuring on-screen field entry and editing. The entered data can be saved to disk, and retrieved for viewing or editing later. This program may be easily customized to suit your own needs, and complete instructions for doing that are included in the program's header comments.
FreeText is a complete, though minimal, freeform text database program that you can use as is, or integrate with an existing program. It lets you write, read, and update text entries of varying length, and access those entries by record number. The text is stored in a binary file, and it can be edited and resaved even if the new text is longer than the old. A parallel index file tracks where each block of text is located, letting you access the text by record number. Requires QuickPak Professional.
Many more BASIC source programs are available on the Articles page.